Tablet to have 'retina' screen and could include 4G connectivity, according to reports – but no word yet on new TV device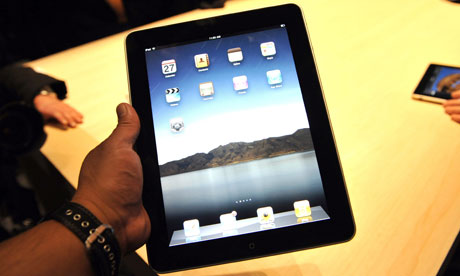 Apple
will launch the third version of the
iPad
on Wednesday 7 March at an event in San Francisco, according to a number of reports online. The reports also that the device will have a "retina" screen – with four times as many pixels as the current model – and could include 4G connectivity for US high-speed networks.
The website iMore says
the device will have a quad-core processor – compared with the dual-core A5 chip in the current iPad model. The increased screen resolution would increase the apparent detail on images while not requiring software developers to rewrite their products.
The Wall Street Journal says
that it will also include 4G connectivity (also known as "LTE"), which offers connections at up to 100Mbps, but in smartphones have been found to be a serious battery drain.
Read the rest of this article...