Crowdsourcing research by 'non-specialists' could help historians investigate big-data archives, and in the process make everyone an expert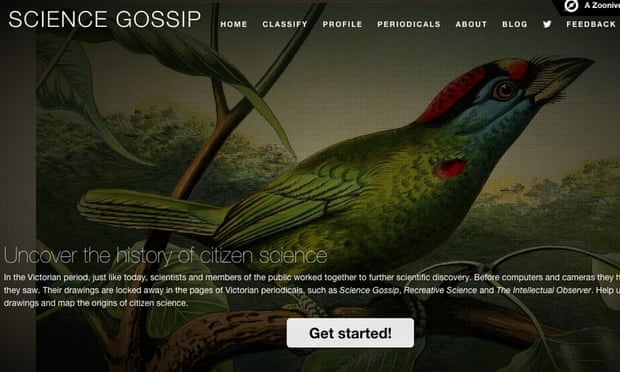 Citizen science is a digital method, which has been applied to a range of big-data scientific problems. The Zooniverse is a key player in this; having first sought the help of the crowd in classifying galaxies almost a decade ago, it now boasts 47 different projects with well over a million users. The projects hosted on their site have been bringing to the forefront concerns over who exactly is allowed to participate in science.
Even though the hierarchical structure of professional science still remains within most citizen science platforms (with the exception of the extreme citizen science movement), they have had the result of giving everyone access to the raw data of research, and an opportunity to demonstrate and develop expertise.
The methods of citizen science are now starting to be used for humanities projects. Citizen Humanities is opening up the vast archives of history to the public. A repercussion of this development is that it leads to questions as to who gets to participate in researching history, and what it means to be an expert.
Read the rest of this article...